Tesla CEO Elon Musk has finally buckled to the peer pressure of his fans and confirmed that the electric automaker would allow custom navigation waypoints on the GPS. The addition of this feature will enable drivers to control the route they take to their destination, instead of having only the most efficient one given to them by their vehicle.
After repeated requests from owners, Musk finally succumbed and stated, "Fine, we'll do it already," in a Tweet to his nearly 39 million Twitter followers.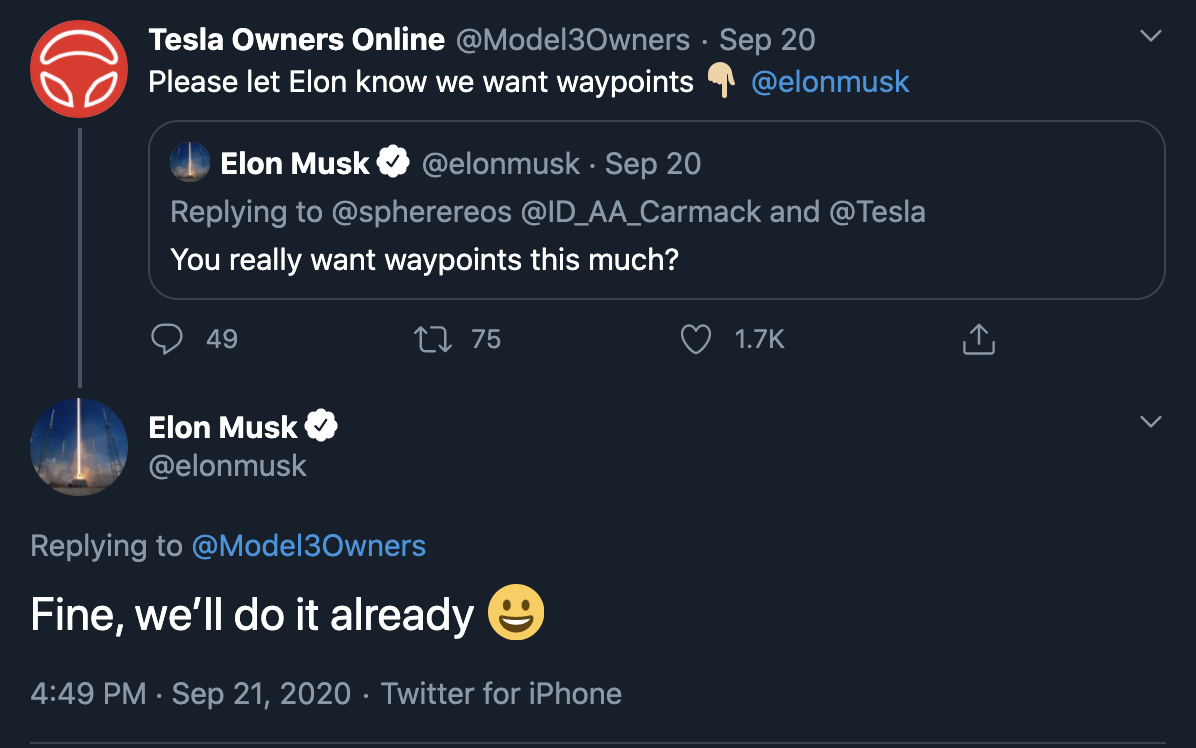 For some time now, Tesla fans have requested the custom waypoints feature from Elon Musk. The request has been repeatedly denied over the years because the GPS functionality within Tesla's cars is already designed to choose the most efficient route for drivers.
One example of Musk's bluntness on the subject came just a day after Christmas in 2019 when Tesla Owners
…
Read More