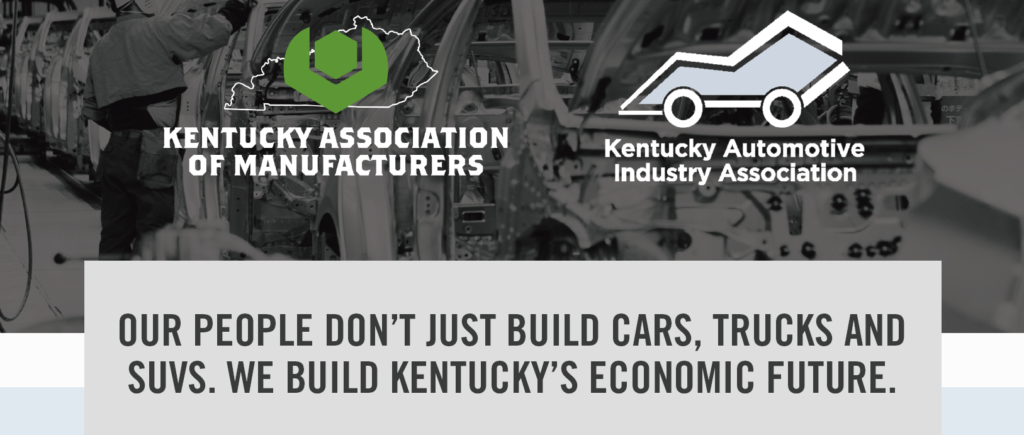 It is with great excitement that we announce that KAIA, the Kentucky Automotive Industry Association is now a part of KAM. The Kentucky Association of Manufacturers represents ALL manufacturing sectors and leadership for KAM & KAIA are excited to be joined. In the coming year, you'll have the opportunity to get engaged in some of the new things we've been working on.
KAM is GROWING. We're adding new members, benefits, services, event dates, networking opportunities, educational opportunities, partnerships and more. We couldn't be more proud to serve you.
Here in the Commonwealth, we employ 95,000 hardworking men and women in the automotive industry, 38% of all Kentucky manufacturing workers, and slightly better than 10% of total U.S. autoworkers. Approximately two-thirds of all our counties have an auto-related employer and we exported nearly $5.5 billion in motor vehicles and parts, accounting for nearly one-sixth of all Kentucky exports.
We LOVE our
…
Read More