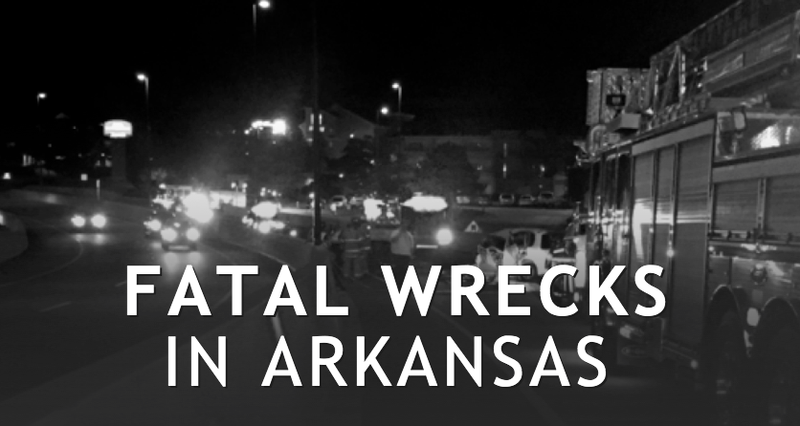 Fatal wrecks in Arkansas

A 7-year-old died in a crash Wednesday morning near Dover between a passenger vehicle and a tractor-trailer.
A Hyundai carrying the child turned left onto Arkansas 7 around 10:25 p.m., intending to enter the southbound lane, according to a state police preliminary report.
A northbound Freightliner struck the vehicle, and Pope County Coroner Danny White said the child was declared dead at the scene.
The Hyundai's driver and an adult passenger were also injured in the wreck.
On Thursday, a 27-year-old Pine Bluff man died after a head-on collision near the city.
Baruacus Brock was driving a Hyundai north on Arkansas 365 near Arkansas 104 when it entered the southbound lane and struck a Chevrolet head-on shortly after 10:30 a.m., state police said.
Brock died, and the Chevrolet's driver was injured.
It was raining at the time of the crash, according to the report.
On Tuesday, fatal wrecks left three dead.
A Jeep Wrangler was traveling north around 4:40 a.m. on U.S. 63 near Paper Mill Road near Pine Bluff when the vehicle crossed the centerline, according to a state police preliminary report.
The Wrangler struck a southbound Lexus ES, which veered off the road, state police said. The Lexus' driver, 39-year-old Lorandall Carter of Pine Bluff, died.
The Wrangler flipped in the wreck, state police said, and its driver was injured.
A few hours later in Madison County, a 62-year-old man died in a rollover crash, according to a separate report.
Leland Lawson of Huntsville was driving a Honda south around 7:30 a.m. on Arkansas 23 when he veered off the road on a curve, state police said. He entered a ditch and the vehicle flipped several times.
He died, and state police did not list anyone else as injured.
Around 10:20 a.m., another man died in a wreck in Vilonia.
Freddie Fowlkes, 74, of Vilonia was driving east on Green Timber Way when he "suddenly accelerated," according to a state police preliminary report, sending the vehicle off the road, across an empty lot and into a ditch.
He died, and no additional injuries were reported.
At least 402 people have died in wrecks on Arkansas roads so far this year, according to preliminary numbers.
Sponsor Content