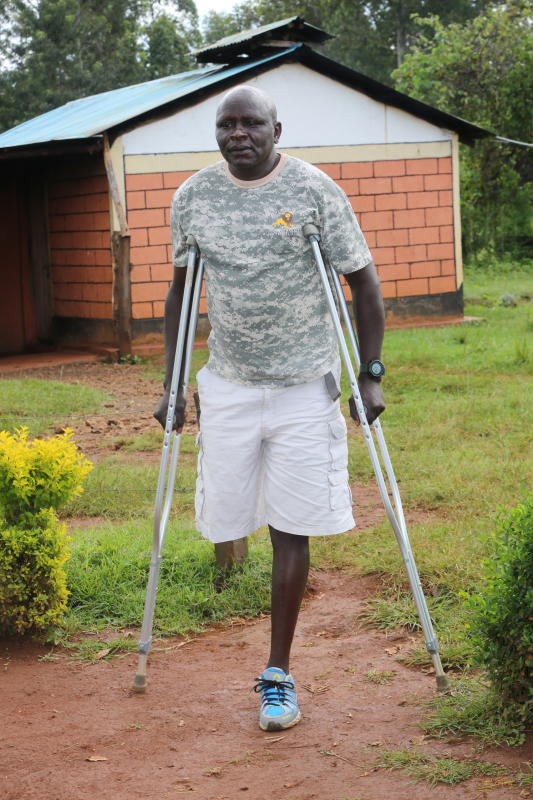 Many pioneer athletes are battling poverty and poor health
Kenyan athletes have for decades displayed stunning shows in both road and track races, but here at home, they do not receive as much attention and recognition as they get in foreign countries.
The 2010 Constitution was expected to usher in a new era for sports heroes and heroines as the Heroes Act of 2014 even raised the hopes, especially among the country's pioneer athletes.
The Act is, however, yet to be implemented, six years after its enactment.
Samuel Tirop who won gold for Kenya in 800m at the 1990 Commonwealth Games is an example of such athletes who did well for the country but have been neglected.
Today, Tirop who is known only as Sammy in Sugoi is among Kenyan veteran athletes who are struggling.
Until June 3 this year, Tirop was going about his business when he suffered a nasty accident.
He was riding in his motorcycle to Eldoret town to order building materials when he was hit by a speeding car near Paul Boit factory.
"I was carrying a passenger then I spotted a speeding vehicle and decided to ride off the road, but the car continued speeding towards our direction. In a matter of seconds, the worst happened," Tirop said.
"The car hit us and later as witnesses rushed to rescue us, I discovered that my right leg was no more."
The house he was building has since stalled. The stalled building was an upgrade from a smaller, semi-permanent house he has lived in for over 20 years
He says he was admitted at the St Luke's Orthopaedic and Trauma Hospital for more than a month and has been seeking services of health specialists after the accident which has so far cost him Sh960,000.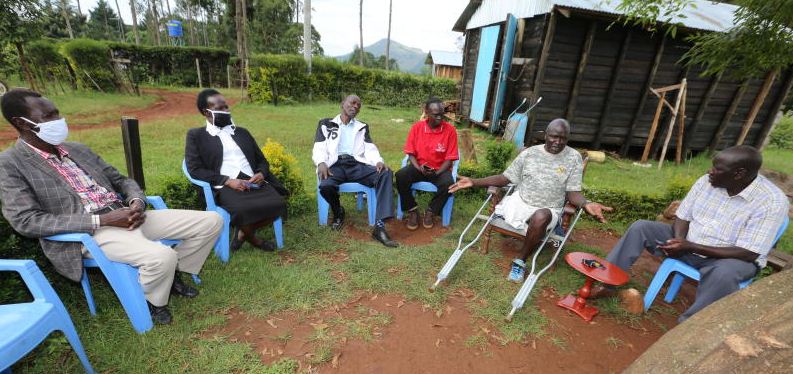 From a gold medalist, Tirop has been reduced to a man walking on crutches and unable to do things on his own.
"As a retired athlete, I have worked so hard and have never depended on people. But I can't move around after the accident. I have been doing farming but the accident ruined my plans," he says.
Tirop's story is one of the frustrations that sports veterans face.
From diseases to loss of property due to debts to difficulty in educating their children, sports veterans have seen it all.
The Standard Sport caught up with Tirop when athletics veterans led by 1990 All-Africa Games champion Susan Sirma visited him.
Sirma is the chairperson of Veterans Athletes Association, a group formed by retired medalists to champion the interests of retired men and women who represented Kenya in various fields.
Other veterans who visited Tirop include Simon Biwott, the 2001 World Championships silver medalist, 1993 800m world champion Paul Ruto, former two-time Olympian in 400m hurdles Barnaba Kinyor and his wife Salina.
"I am happy that my friends are visiting when I am still alive. Nickson Kiprotich (1992 Olympic Games silver medalist in 800m) visited when I was admitted in hospital," Tirop says.
He says it saddens him that sports veterans have been left to battle on their own, without any help from the government.
"I earned Sh10,000 allowance after our return from world competitions. I spent the money well but after the accident, I am unable to work hard as I have done in the past," he adds.
Kinyor said: "The country's leadership has been making promises and it is time that we see action. Let us help our veterans because it will inspire the younger talent."
In Nandi County, Amos Biwott, 72, is just an ordinary maize farmer. Only a few old men know that he won gold in 3,000m steeplechase at the 1968 Olympic Games in Mexico. Like Tirop, he has been forgotten.
"An Israeli retired athlete is helping me build a decent house. He saw my story and decided to help me out," Biwott said.
Fatwell Kimaiyo, who holds the 13.69 national record in 100m hurdles is just a common elder in Kapsabet.
In Elgeyo Marakwet, Suter Chemweno who lined up in 800m at the 1958 Commonwealth Games in Cardiff, retired as an Agricultural Extension Officer and now lives in Kapkoi village.
Still in Elgeyo Marakwet, Paul Cherop, the first national cross country champion, lives in Kapteren village after retiring as a teacher.
Several athletics heroes died without any recognition for the medals they won for Kenya.
They include Ben Jipcho who won gold medals in both 5,000m and 3,000m SC in the 1974 commonwealth Games in Christchurch, New Zealand as well as the 1973 All-African Games in Lagos, Nigeria.
Others are Kenya's first 10,000m Olympic Games winner Naftali Temu, former Olympic relay champion Robert Ouko and Nyandika Maiyoro.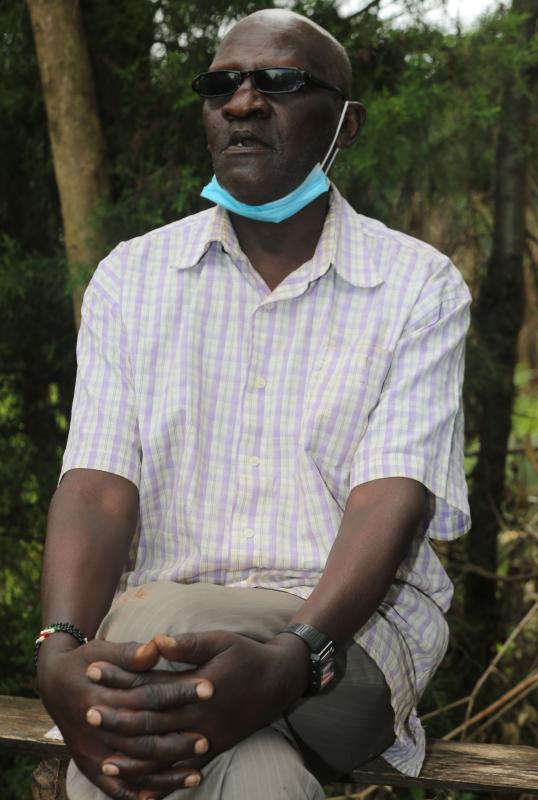 Biwott who is the secretary of the veterans association said it was by sheer luck that Tirop survived the accident.
The former Berlin marathon champion urged the Government to establish a pension and a health scheme for sportsmen and women.
"For many years, athletes and other sportsmen have marketed Kenya in many competitions across the world. It will not cost the government much to look into their welfare," Biwott said.
He called for recognition of the veteran Athletes Association and implementation of the Heroes Act of 2014.
The law has stood in the way of reward of Kenyan sportsmen and women. A sports council that was to be constituted under section 4 of the Act is yet to be formed, leaving Kenyan heroes struggling on their own.
Kinyor's wife Salina Kosgei, the 2009 Boston marathon winner urged active athletes to always check on the veterans. "Many veterans are lonely," she said.