designers yuefeng zhou,zhecheng xu,haiwei wang present the voronoi bicycle helmet, inspired by ·D voronoi structures widely found in nature. featuring a parametric design, the helmet is both light and safe, providing users with comfortable, fashionable and safer personal protection.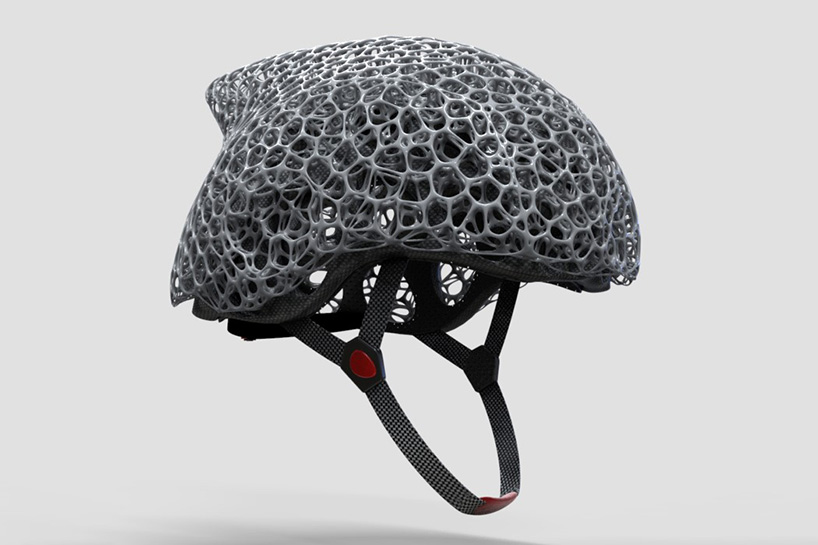 the voronoi bicycle helmet by yuefeng zhou,zhecheng xu,haiwei wang showcases a combination of parametric techniques with bionics, resulting in an outstanding external mechanical system. the outer shell, which mimics voronoi patterns found in animal's bone structure and turtle shells, is different from traditional flake protection structures in its unabridged bionic 3D system. when hit by an external force, this type of structure has shown better stability. the helmet's porous characteristics makes it possible to achieve the perfect balance between safety and balance.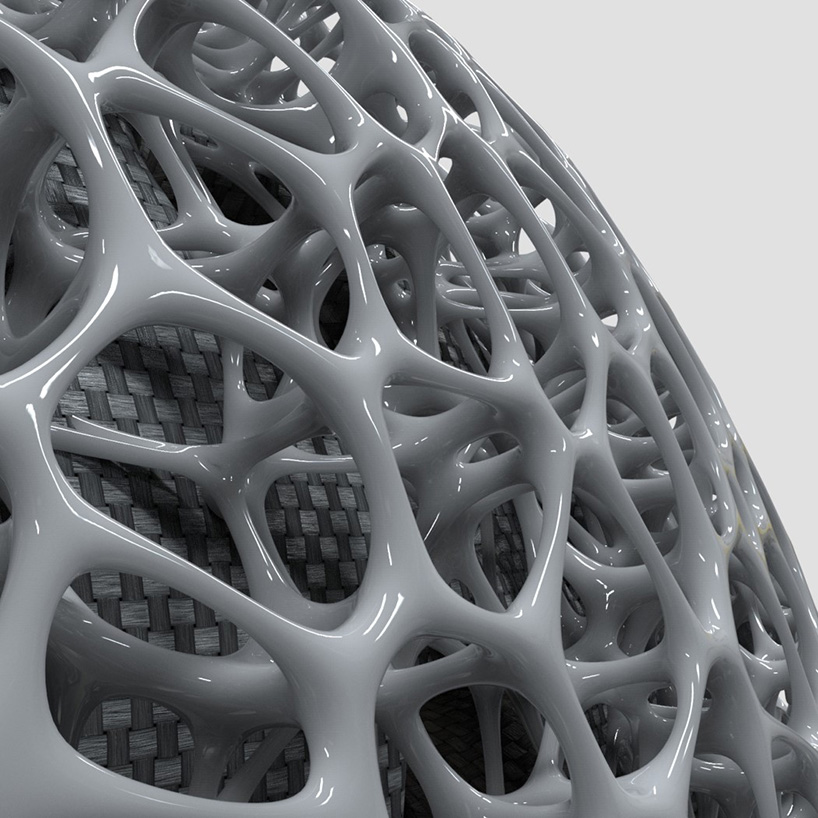 'with the parametric technique, we take mechanical simulation experiments of inner structure sampling points,' comment the designers. 'based on the simulation date, structure sampling points are rearranged properly, and the helmet finally gets an integrated structure system. considering the convenience of parametric technique, we can directly control the density parameter of the whole structure system, and specification parameter of the supporting system. after mechanical simulation experiments of the latest structure, the result of simulation affects controls parameter, which promotes the helmet's adaptation to different users and usage scenarios.'
the voronoi bicycle helmet has been awarded the A' design award for safety clothing and personal protective equipment design category, 2019 – 2020.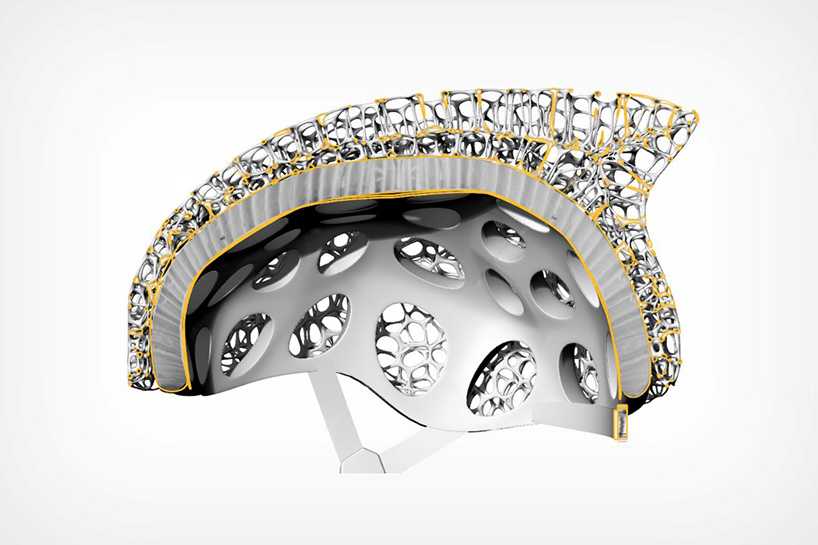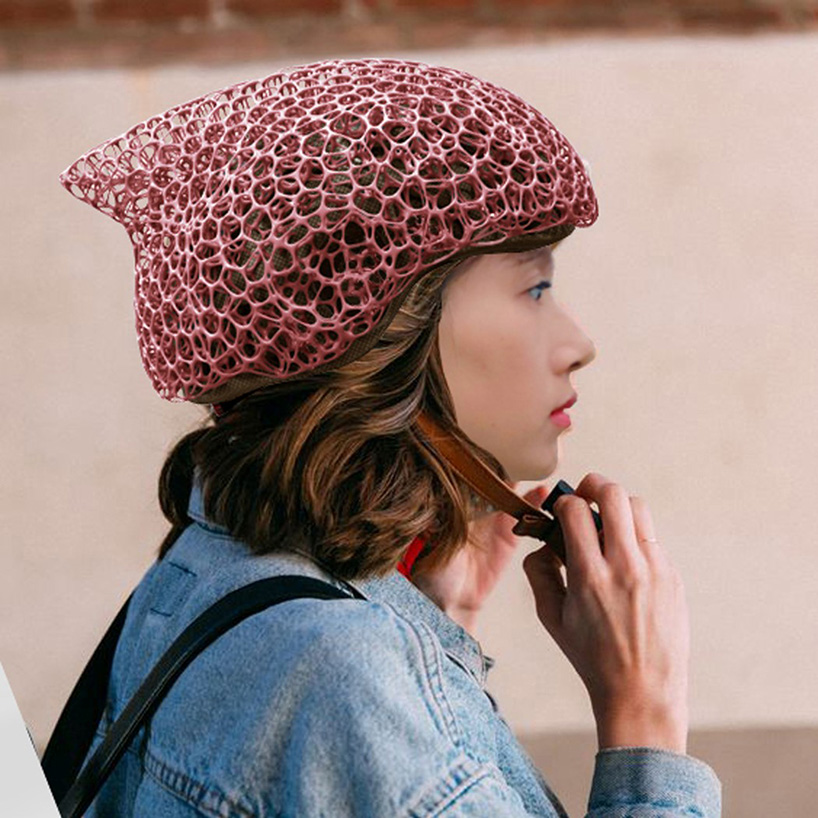 project info:
name: voronoi bicycle helment
designed by: yuefeng zhou,zhecheng xu,haiwei wang
juliana neira I designboom
aug 10, 2020