The Friday practice session in Belgium turned into the Friday the 13th for Ferrari. The second practice session saw Charles Leclerc and Sebastian Vettel finish the 15th and 17th respectively. While everyone assumed the Spa Francorchamps would be challenging owing to the lack of power for the Prancing Stallions, it was not the only issue. Mattia Binotto, the Team Principal revealed that the issue was due to the inability to use the tires in the correct operating window.
"We struggle to make the tires work," said Binotto. "We are lacking grip, both in braking and acceleration. There is no overall performance of the car. So certainly the drivers are complaining about grip, overall grip.
The disappointment was palpable as Ferrari was lying way down the grid. With other top tier competitors way ahead, Ferrari is in a fix as it seems.
"I think it that's not the potential of our car, and that's certainly not the normal position for our car if you compare where we are on the grid and the relative competitiveness to the others."
Mattia dictated over the fact that it wasn't the drivers' fault. Certainly, both the cars performed horrendously and therefore there was no one specific to blame.
"I think it's the same situation on both cars, so it's not driver related. It's really the way we set up the car in order to find the right window on the tires."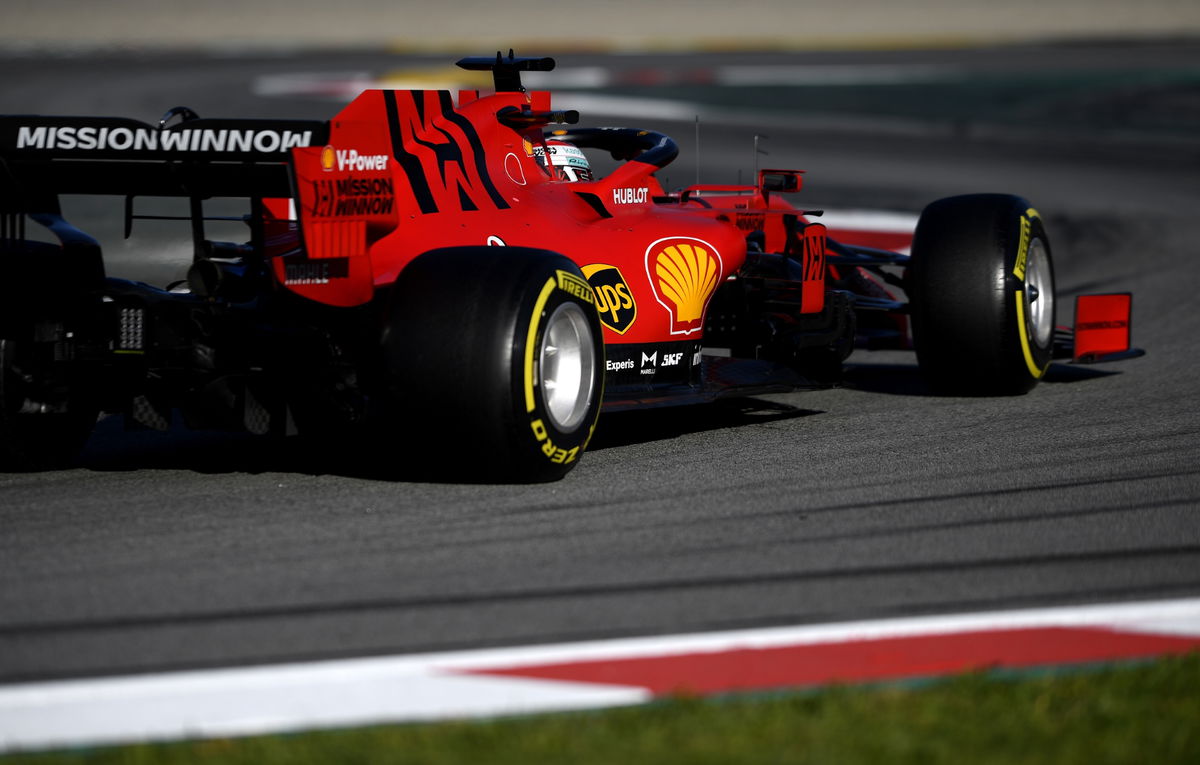 The final practice and the qualifiers are yet to take place. Ferrari has to step up and pull out something to make things work. Already the power deficit would cost them dearly. The road to the podium is difficult for Ferrari and they'd have to make things work to move up the grid and become some form of a threat to its rivals.
"If you don't find the right windows on the tires, you are not making them work. Certainly, if you don't have grip, you are not fast in sector two, and then you are slow in all three sectors as a consequence. So yes, there is a lot to do, and try to address it for the rest of the weekend."
Ferrari has a mountain to climb
Ferrari is lingering between Williams and the Haas team. While Alfa Romeo has fared better than them. The result is ridiculous by Ferrari's lofty standards. However, with a practice session and the qualifiers left, the Italian team would be looking forward to a better Saturday.
Charles Leclerc came into the race as the defending champion. However, 15th place would mean he has a lot of thinking to do and a mountain to climb.
Red Bull and Mercedes seem to be impressive after the first two practice sessions. They will be going in as the favorites for Sunday. Saturday's qualifier would be interesting to watch how the Scuderia can manage to break out of its current form.