WHEN lockdown restrictions kept public transportation off the streets, ever-resourceful FIlipinos took to the road on two wheels.
But first, naturally, they Googled it.
Research firm iPrice Group, a regional firm that monitors and enables ecommerce activity across the region, sifted through a massive amount of Google data using the Keyword Planner tool, and found that Philippine searches for bikes increased by 163 percent compared to 2019. (To read a full account of their methodology, read its blog post here.)
In fact, in June, the number of Google searches for bikes jumped by three times compared to April.
"From May to June (since the recent GCQ), the interest in bicycles has been on a steep upward trajectory," said the firm in a statement documenting its findings.
It continued: "The Philippine government has immensely limited the use of public transportation, which has left many public transport drivers and conductors at a loss. Hence, it makes sense how this year's Google searches for bicycles is 163% more than last year's, as commuters have more difficulty getting to work or buying essentials."
This infographic shows off the impressive numbers.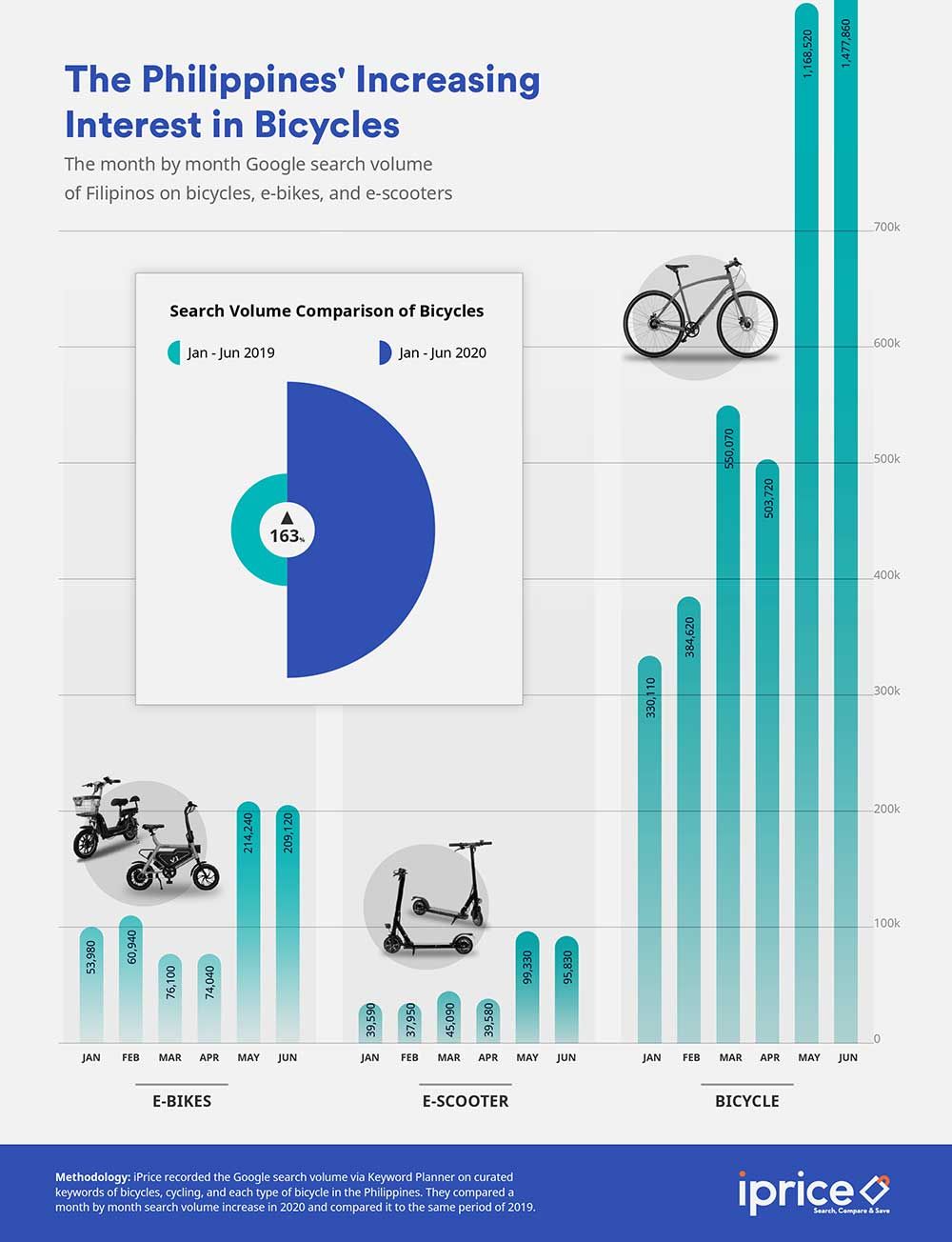 Continue reading below ↓
Recommended Videos
Breaking down the statistics further, iPrice Group categorized the searches by type. It found that, by far, mountain bikes are the most searched kind of bikes by Filipinos, accounting for 42% of all bicycle searches.
"Its versatility is probably what made it the top choice," said the firm, noting that the bike is a better fit for Metro Manila's roads, which may not always be in the best shape.
This tracks with SPIN Life's own interview with bike shop owner Jose Dasas, who narrated that mountain bikes were among the first stocks to go during the pandemic's bicycle boom. (For first time bikers, however, he recommends Japanese step-through city bikes.)
Road bikes came in second in terms of volume of searches, with 25 percent. Surprisingly, BMX — small bikes that are usually associated with stunt riding — came in third with 12 percent.
Searches for e-bikes also jumped by 189 percent from April to May, while searches for scooters (the kick-powered kind) increased by 151 percent in the same period. In the national capital region and several other regions in the country, May was the final month of the modified enhanced community quarantine, before restrictions eased into general community quarantine.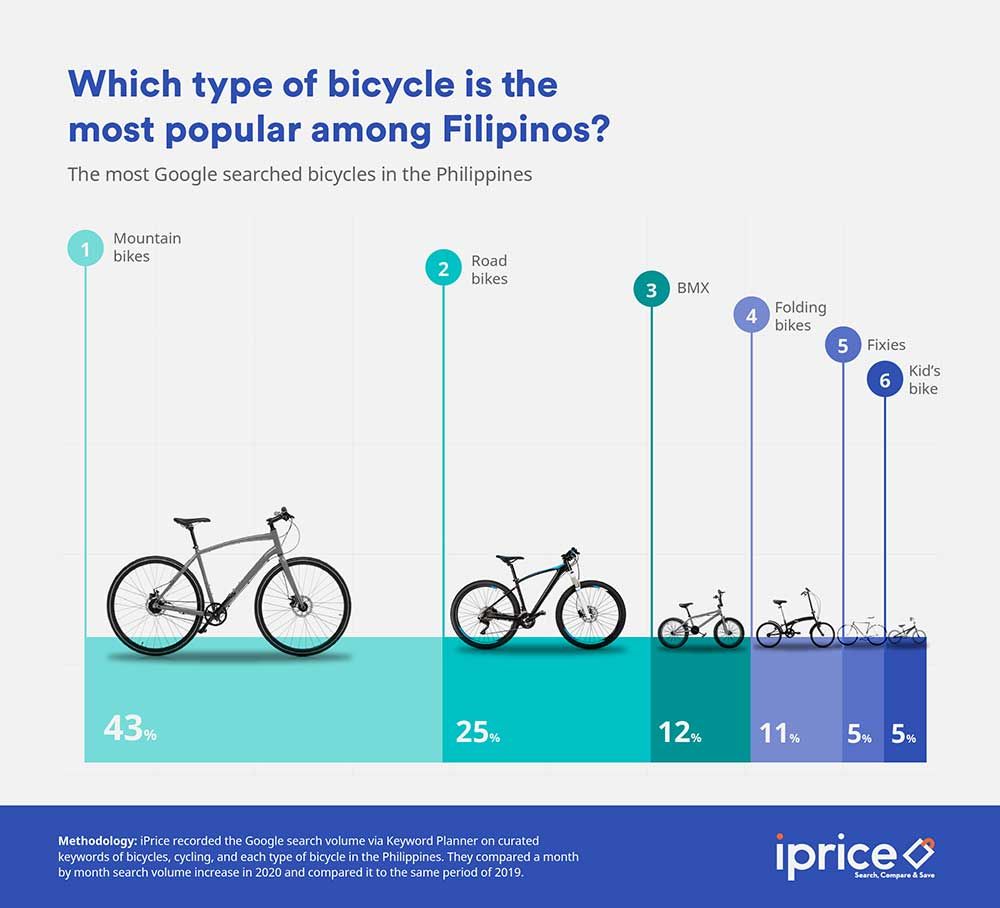 iPrice's research helps paint a fuller picture of the ongoing bike boom in Metro Manila. We've reported on it anecdotally and in the ways it's shaping government policy; it's good to see the internet stats that back it up. As it only tracked Google searches, we expect that the extent of Philippine web activity about all things on two wheels is even bigger, considering how many informal buy-and-sell Facebook groups have proliferated for the sale and purchase of bicycles.
Spin fans unite at the Spin Viber Community! Join the growing community now and complete the experience by subscribing to the Spin Chatbot.