Cole Custer is the latest NASCAR Cup Series driver to get a sneak peek at the future with a test drive in the 2022 car.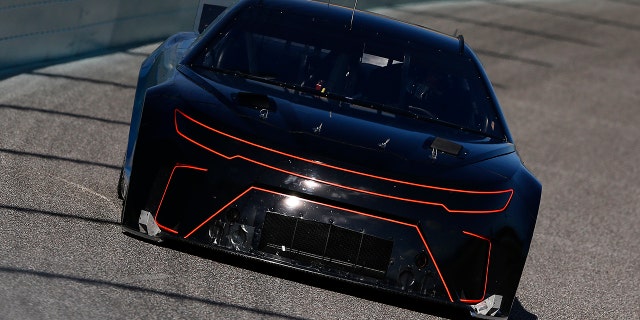 The Stewart-Haas Racing rookie has been taking part in a test session for the so-called NextGen prototype at Dover International Speedway this week. The all-new cars were set to debut next year, but have been postponed due to the challenges posed by the coronavirus pandemic. They are a radical departure from the current cars and are being developed with independent rear suspensions, wider tires and six-speed sequential gearboxes.
The car – which currently wears unbranded bodywork – has previously been tested at Richmond, Phoenix, Homestead-Miami and Fontana by other drivers as NASCAR tries to get a sense of how it performs on different tracks.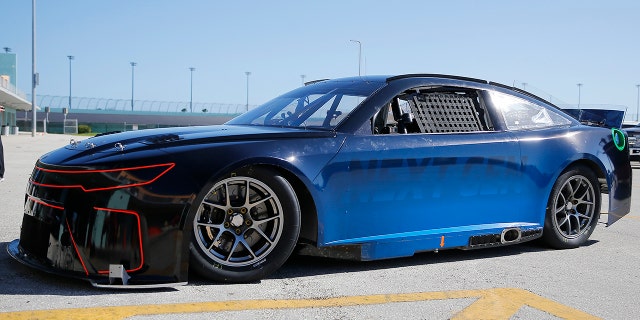 Dover poses a particularly unique challenge with its banked turns and concrete surface. Custer revealed during a media call that the cars use a rack-and-pinion steering setup that's more responsive than the recirculating ball steering on the current cars and "makes it so the wheel wants to kind of rip out of your hands" whenever you hit a bump.
"It seems like with how the steering is and how the tires are you can't really get away, and how the aero is also, you can't get away with driving the car sideways as much," Custer said.
Custer's car had a 750 hp package like the ones that raced at Dover this past weekend, and he said the lap times were around 23.8 seconds, which would've been on the fast side of what was seen in the Drydene 311 that he finished 10th in.
"There's a lot more [suspension] travel in the car, so it's a lot higher up on the straightaways, so it's just trying to control that and figure out the best ways to go about it," he explained.
Custer said it feels like most of the bugs are worked out and that now it's just a matter of getting the setups right for the various tracks and putting more cars out there to see how it does in dirty air.
CLICK HERE TO GET THE FOX NEWS APP
"I think that's all good and I think it's gonna come a little bit later on when we get multiple cars on the racetrack of how the aero is going to work.  Right now, I have no idea how the aero is gonna work in traffic because I'm here by myself.  That might come a little bit later on."
"We've had no problems and no mechanical failures or anything luckily for me, I guess.  It would hurt a lot if I took a hit here at Dover, so I'm really thankful that everybody came here and did their homework so we had no failures because it definitely worked out better me," he half-joked.
Custer is heading into the regular season-ending race at Daytona this Sunday in 19th place in the standings, but has already booked his ticket to the playoffs with a win at Kentucky in July.