Red Bull chief engineer Paul Monaghan says that the team has to be "brutally honest" and provide Alex Albon with a better-balanced Formula 1 car.
The Thai driver fell in Q2 at the British Grand Prix for the second consecutive event, qualifying nine places behind team-mate Max Verstappen in 12th having also failed to reach Q3 at the Hungarian Grand Prix last time out.
It comes after Albon, who set the second quickest time in FP2, suffered a heavy crash in that session after a moment of snap oversteer at Stowe, and then lost more track time with power unit problems in FP3.
Albon, who is now working with Mark Webber and Daniel Ricciardo's former engineer Simon Rennie after a technical reshuffle, has hit back at suggestions that he is struggling and said he is not "worried in the sense that I feel like it's been tough or it's going badly".
Monaghan said after qualifying that Albon will be able to perform if the team can give him better equipment, with the RB16's unpredictable handling causing problems exacerbated by the unpredictable wind at Silverstone.
"You often find around here when it gets a little bit windy the car is gonna be a little bit tricky to drive," Monaghan said.
"And I think it's fair to say that if you looked at Friday's pace, then it's a little bit disappointing for Alex as much as anybody to not reach Q3.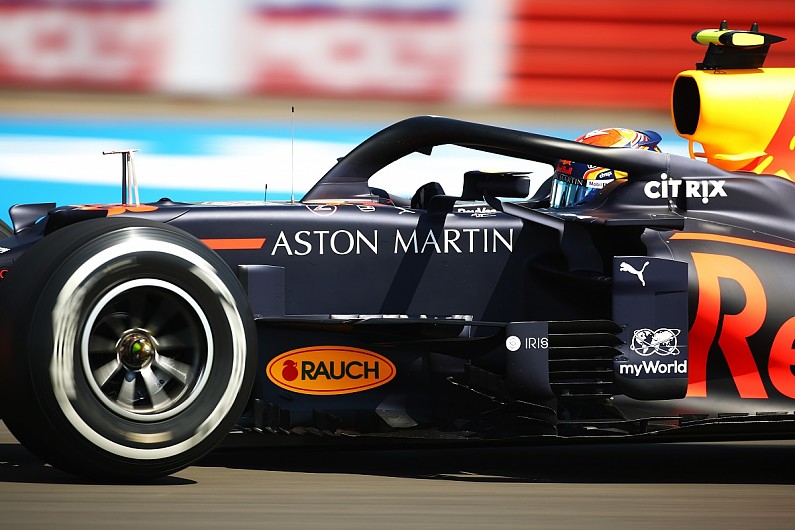 "Certainly he's capable and the car's capable, we've just got to actually sort it out for him to allow him to do it.
"I think it's just actually working out how to drive this place in terms of you've got sort of a low-speed corner in Sector One and a low speed corner towards the end of Sector Three, and yet the others demand quite different characteristics in the car.
"And if we could give Alex a better-balanced car, then we all know that he will then stick it straight into Q3 without any bother.
"I think that the challenge lies more with us than it does with Alex, to be brutally honest with ourselves."
Monaghan acknowledged that the lost track time hadn't helped Albon's progress over the weekend.
"Banging it in the wall was never going to do his confidence any good," he said.
"We got it rebuilt for him in a bit of a scramble, the boys did a stunning job to get it rebuilt last night [Friday] and then deal with our little hiccup this morning [on Saturday].
"We got him out for a couple of runs, so he got some running this morning as opposed to none before before qualifying, and the gain in terms of running for him is huge.
"We had a known quantity going into qualifying."